While violence still continues to hinder volunteers from directly helping our friends in Mexico, their needs have not gone away. In order to help, CUPS has created a new program to link churches or groups with communities in which they have established relationships. Louise continues to monitor the needs of the communities we have served in the past and will post these needs on the CUPS website. Even in these difficult times, your organization can continue to partner with these communities that have touched your hearts by registering to support them. Simply locate the desired communities on our website to see their current needs and register your organization to collect and provide these specific donations. Instructions on how to get the donations to Mexico will also be posted on the website.
General needs that we are already aware of include school supplies, Spanish picture books for elementary children, computers and sweatshirts. Medical supplies are also needed including non-electric wheelchairs, crutches, walkers, vitamins (pre-natal, children and adult), first aid kits, and diapers for children and incontinence products for adults.
If your organization has other ideas for partnering with communities in Mexico, please contact Louise Flippin.
2011 Project Work Has Started
CUPS began work at the Vicente Guerrero Primary School on March 21. This rural community, 30 minutes west of Valle Hermoso, will have a classroom that holds grades 1 - 3 and will have a kitchen and dining area as well so that the children can participate in the student lunch program. Teams from the community will provide the labor for this project that is supported by funding from CUPS supporters. Keep the community in your prayers as work progresses in the coming weeks.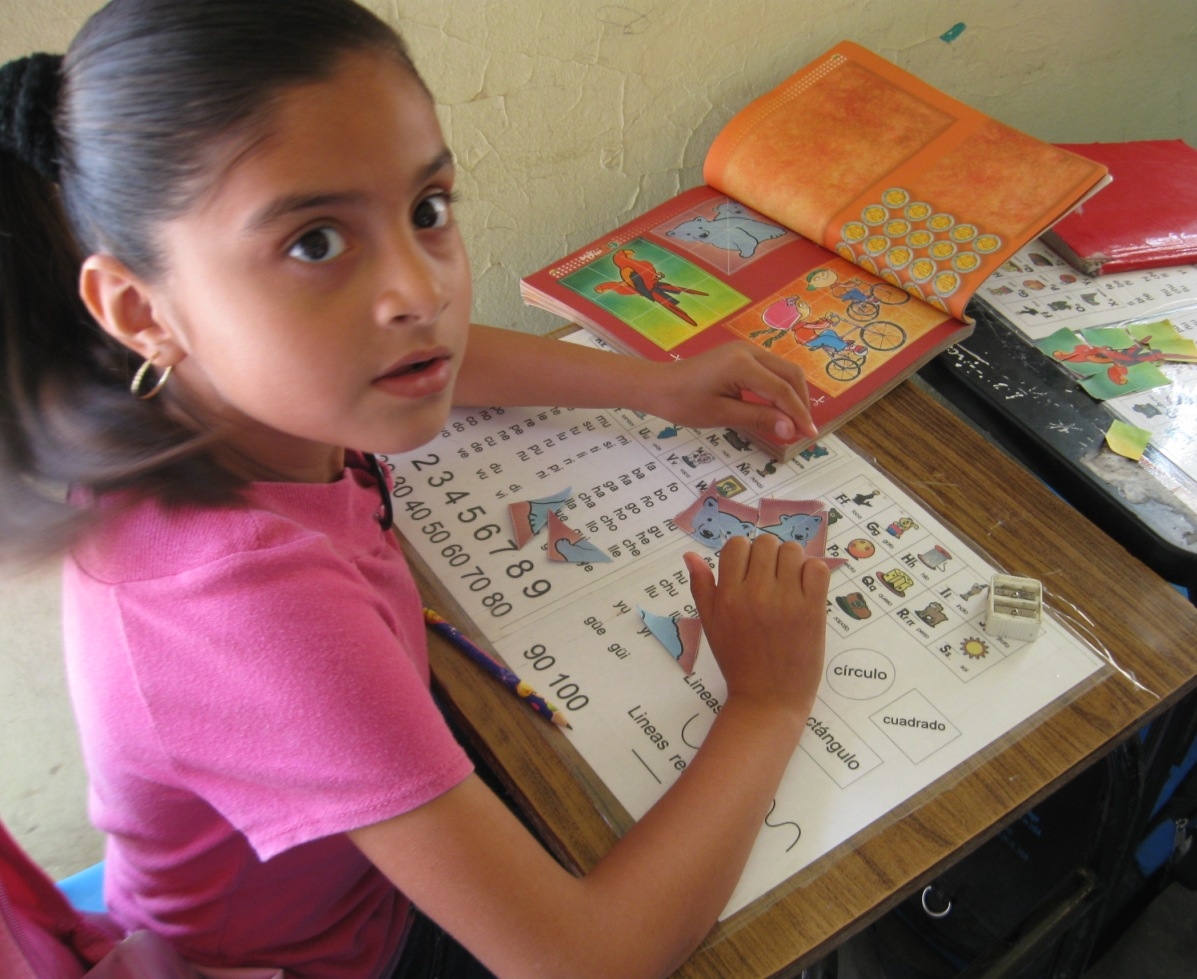 Guerrero Student at Work
March 21 was a holiday in Mexico so the school was quiet except for the sounds of hammers and comments about how hard the soil was for digging! One of the workers entered the school grounds, came over to say hello and shake my hands. I looked down and his shoes were in such terrible shape that they were ready to fall off his feet. It was one more reminder to me of how very much we have in our lives and how much it means to be there, supporting their community in a positive way as a witness to the love our Lord commands us to share with our neighbors......Louise.
CUPS facilitated the donation of 9 PETS (Personal Energy Transportation) at Community Day, which was held in Matamoros at the U.S. Consulate on February 18. Volunteers working in the Rio Grande Valley will have an opportunity to construct more of these little cars or caritos as they are called in this part of Mexico.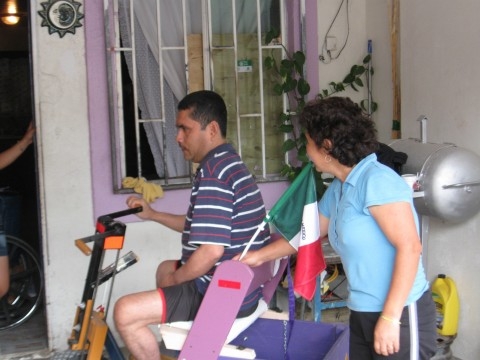 Epifanio Trejo powers his PET to the nearby Senior Citizen Center (a 45-minute ride for him) for his physical therapy
Can't participate in person on a workgroup team in Mexico in 2011? CUPS has a solution for you: join our "virtual" team.
Virtual team members will be "linked" with our Mexico work project (starting May 22) through daily e-mail progress reports including pictures. At week's end, CUPS Board member Doug Blake and CUPS Mission Director Louise Flippin will conduct a toll-free conference call with virtual team members to give a full project report and answer questions.
Pictures and descriptions of the project, including testimonials of locals working on, or benefiting from, the project will be posted on the CUPS web site. If the project is not fully completed during the workweek, updates via the web site will continue until the project is completed. We'll make local community volunteers working on the project aware of the names of virtual team members and transmit messages of encouragement to them through Louise.
A $50 donation is requested or you can consider donating to CUPS the amount you would have spent had you actually traveled to Mexico! Click here to sign up.